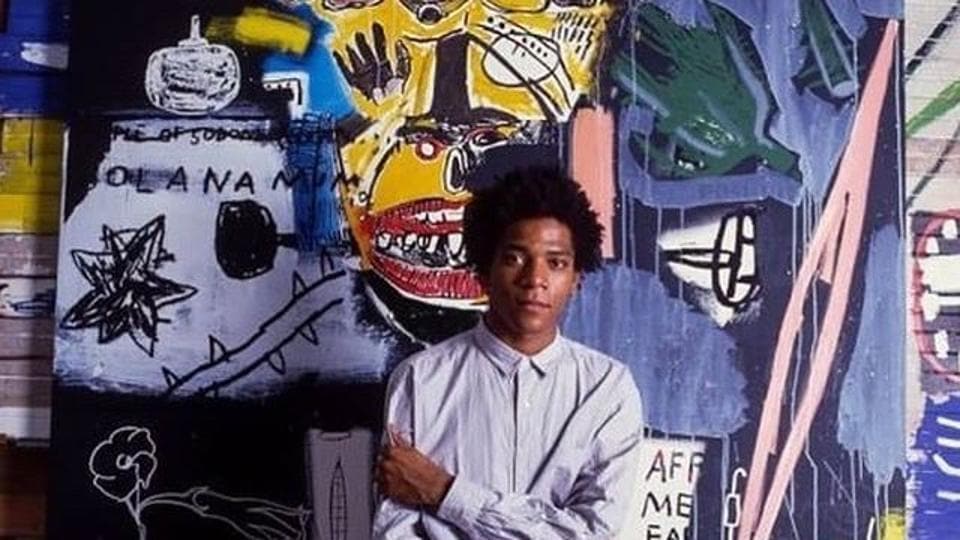 Over the past few years, we've seen a massive influx of Jean-Michel Basquiat collaborations. Notably, a recent Tiffany & Co. project headlined by Beyoncé and Jay-Z featured a never-before-seen painting, "Equals Pi," from the iconic painter. His cultural influence on New York and modern art is undeniable, and his work will continue to inspire generations to come. What makes Basquiat and his designs so captivating? The answer is simple: his hunger for creativity and generational talent.
Early-Life
In his short time on Earth, Basquiat breathed life into New York and the Neo-Expressionism style – an early postmodern artistic movement that focused on visualizing recognizable objects and the human body in a vivid and violent manner. Born in Brooklyn in 1960, Basquiat never had a formal art background. He let his observations guide his work and "that's how [he] learnt about art, by looking at it." During his early days as an artist, he made a living by selling hand-painted postcards and tees while living on the street. His difficult beginnings shaped his future work, exemplified by the gritty realism that characterizes his paintings.
Rise to Stardom
After immersing himself in the downtown scene, Basquiat's reputation began to skyrocket and he held his first public exhibition in 1982 in SoHo. Combined with the rise in German Neo-Expressionism, Basquiat's painting talents propelled him as one of New York's rising artists. In 1982, his popularity reached a peak as he showcased his work globally, even earning collaborations with artist Andy Warhol and longtime rival and friend, Keith Haring.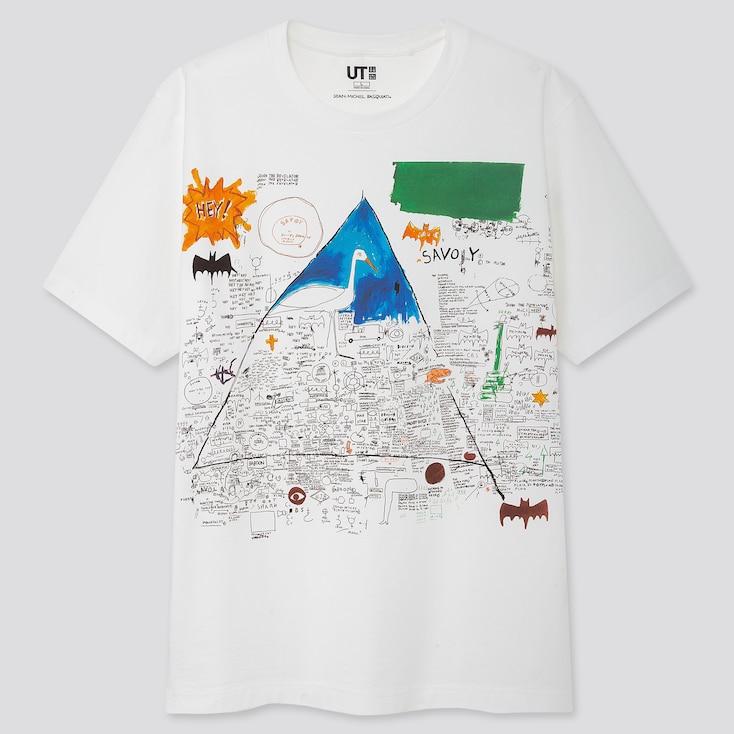 Death and Commercialism
Despite his unexpected death in 1988, Basquiat's work continues to serve as inspiration for painters and creatives. His work has even been licensed for commercial purposes as copies of his paintings and designs feature on a wide selection of clothing and merchandise. However, the commercialism of Basquiat has served as a topic of heavy debate throughout the years. New York in the 1980s was consumption-obsessed and Basquiat made it clear that his work represented a counterculture dialogue of self and grit. Many still wonder how Basquiat would truly feel about what his work and designs have become. Although the answer isn't clear, one thing's for certain – Basquiat and his work will be seen on plates and t-shirts for years to come.