At one point, Blockbuster was everywhere. The video-rental giant became massively popular in the early 2000s due to its simplicity and accessibility. It was perfect for those who wanted to watch occasionally but were not willing to spend more to physically own the movies. It was a very good deal for the ordinary customer.
Nowadays, video rentals are a thing of the past (thank you Netflix!). Despite this fact, businesses centred on rentals are flourishing. Much like the movies that were offered at Blockbuster, cars, apartments, islands, and pretty much anything imaginable can be rented at varying prices and qualities.
Growth of the Clothing-Rental Market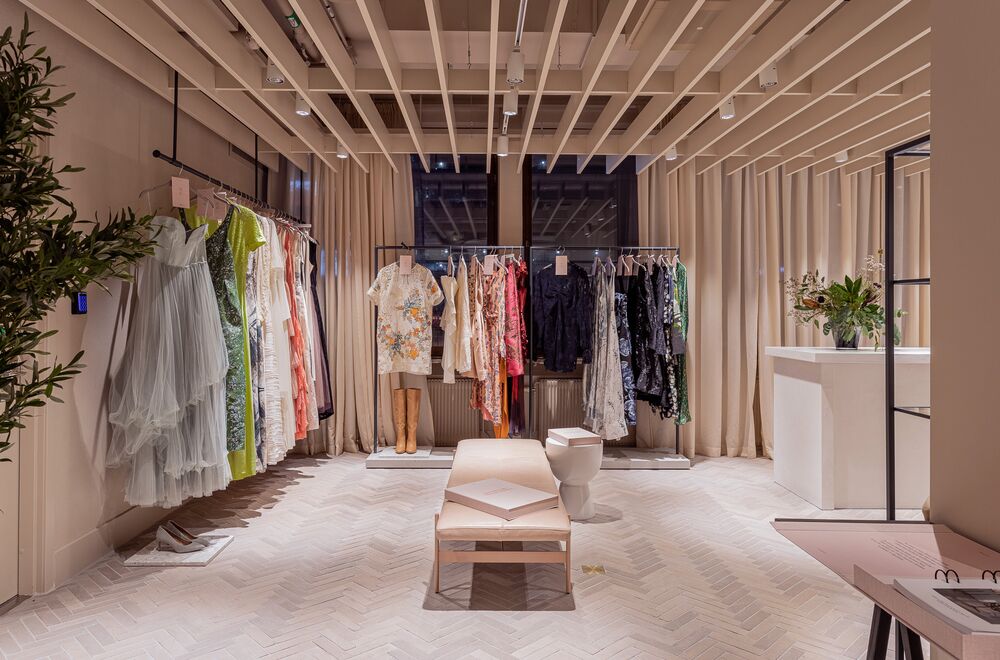 Moreover, rentals are shaping major parts of the fashion landscape through clothing rentals. Although the idea behind renting clothes is not new, clothing-rental businesses have experienced massive success over the last few years. In a study conducted by GlobalData Retail, an organization dedicated to market research in various industries, they predicted that the rental clothing market will hit $2.5b by the end of 2023. Although this figure may not be reached due to the pandemic, it is still an important reflection of the rapidly growing popularity of the clothing-rental market.
Rent the Runway
Among a plethora of options, the first AND biggest clothing-rental business is Rent the Runway. The brand started when a family member of one of the co-founders spent $2,000 on a designer dress that they would only wear once. Seeing how expensive and inconvenient modern-day retail has become, they decided to pursue a business that allowed customers to rent clothing for special occasions without having to splurge on exorbitant designer pieces.
After starting locally, the business launched virtually in 2010 and was met with immediate success. In 2016, they launched their membership program, allowing members to rent 4 or more designer pieces per month for a monthly fee. According to Rent the Runway, the average member rents $34k in clothing per year. Considering the fact that memberships start at $69 per month, fashion-lovers get their money's worth. There is still more to come as the company hit a $1b valuation in 2020.
Renting as a Solution to "Fast-Fashion"
Growing concerns over environmental sustainability have also fuelled the growing clothing rental market. Oftentimes, as consumers, we are accustomed to buying trendy pieces at affordable prices. Although it may be good for our wallets, the impact of "fast fashion" on our planet is horrible. Renting clothes allows for a longer lifespan for garments and reduces the total number of discarded items in landfills. The positive impact of the rental market, combined with its affordability, are two of the strongest arguments for clothing rentals.
What's Next for Clothing Rentals?
In response to the growing demand for clothing rentals, some start-ups have emerged offering unique takes on the traditional renting system. HURR is the latest of many companies dedicated to shaking up the clothing rental market. In contrast to Rent the Runway, which owns most of its products, HURR allows users to post listings themselves and interact with prospective renters. Similar to Uber, a platform dedicated to a rental marketplace can only make renting more accessible to everyone.
Although it is highly unlikely that buying clothes will ever go away, it is looking more and more likely that rentals will become just as much a viable option in the future. Who knows? Combined with a little ingenuity and practicality, there may be a strong case for renting to be the sole option for clothing one day.